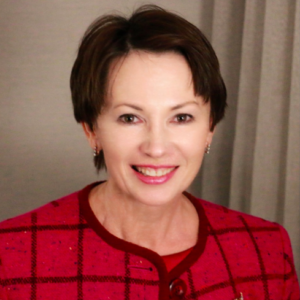 VERA TIMASHOVA
Balletinstruktør
Vera Timashova received her ballet training at the Novosibirsk State. Her celebrated 26-year career began as a soloist at the Novosibirsk Opera and Ballet Theatre and continued as a principal dancer with the Moscow Theatre led by Kasatkina and Vasiliyov. She danced major classical roles in Swan Lake, The Sleeping Beauty, Don Quixote, Romeo and Juliet, Giselle, The Nutcracker, and Cinderella, as well as principal roles in works by Pierre Lacotte, Alberto Alonso, Roland Petit, Maurice Bejart, and other contemporary choreographers.
As a guest artist, she traveled throughout Russia and internationally, dancing with such celebrated dancers as Plisetskaya, Maximova and Ratmansky. In recognition of her illustrious career, she received several prestigious government awards, including the honorary title of "Distinguished Artist of Russia".
Timashova studied at the RSUTA with Kondratyeva and Semyonova, and in the Teacher Training Program at Canada's National Ballet School where she has been a valued member of the faculty since 2002, bringing to her work her profound artistic sensibilities and intimate knowledge of the art form.
Today, Timashova is a sought-after guest teacher, stager and coach and is also in demand as a juror for many international competitions.