TILMELD DIG SENEST 5/2 2023
Videoaudition muligt
LÆS MERE NEDERST PÅ SIDEN
AUDITION TIL BALLETUDDANNELSEN
Audition finder sted i Tivolis Koncertsal søndag 19. februar 2023 kl. 11.00 – 15.00
Tilmelding til audition er nødvendig. Sådan gør du:
1) Tilmeld dig først audition via Klubmodul HER
2) Indsend tilmeldingsblanketten via mail
a) Udfyld tilmeldingsformularen WORD/PDF
b) Tag følgende fotos af dig selv – se fotokrav nederst på siden
c) Send tilmeldingformular samt fotos til balletskolen@tivoli.dk
Audition består af en ballettime med tåspidsarbejde for pigerne og en contemporary klasse med improvisation. Efter audition vil udvalgte kandidater blive tilbudt en samtale. Samtalerne finder sted umiddelbart efter audition.
For mere information kontakt os venligst på balletskolen@tivoli.dk
AUDITION FOR
PRE-PROFESSIONAL BALLET PROGRAMME
The audition takes place at Tivoli Concert Hall on Sunday 19th of February 2023 from 11.00 – 3.00 pm
Pre-registration is necessary. Please follow these steps for registration:
1) Registrar the audition through Klubmodul HERE
2) Send registration form per email
a)  Fill out the registrations form WORD/PDF
b)  Take the required photos – see specifications at the bottom of this page
c)  Send the registrations form and photos to balletskolen@tivoli.dk
The audition will be a ballet class with pointe work for the girls and a contemporary class with improvisation. After the audition we will invite chosen candidates for an interview. The interviews will take place immediately after the audition.
For more information, please contact us here: balletskolen@tivoli.dk
PHOTO AUDITION REQUIREMENTS
Applicants please include the following photos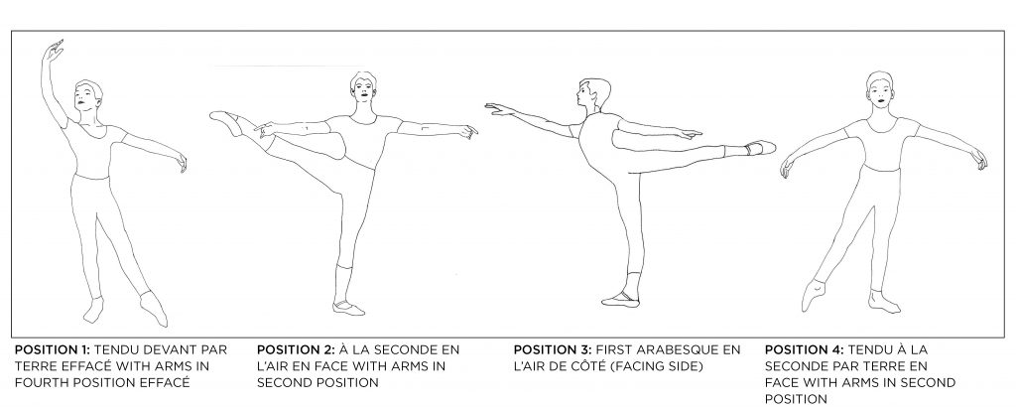 VIDEO AUDITION
Requirements for Video Audition for Tivoli Ballet School's Pre-Professional Program
For Ladies and Men
Barre work: Please position the camera in front of the applicant to show FULL height and breadth in pliés and port de bras. Please position the camera halfway between front and side for all other sections of the barre work to show full range of movements.
a) pliés and port de bras
b) tendus and glissés (dégagés & jetés)
c) adage with fondus
d) grands battements and battements en clȏche
Centre Practice:
a) Battement tendu combined with battement jeté en croisé, en face and effacé, devant and derrière
b) Adage must include grands poses and a tour lent/promenade in either à la seconde or arabesque
c) Pirouettes may be from 5th, 2nd, or 4th position, must be done on the right or the left sides, en dehors and en dedans
d) Petit allegro including assembles, petit jetes and glissades.
e) Sissonnes fermés and ouvert
F) Grand allegro including grand jeté en tournant and grand jeté en avant
Men only:
a) Tour en l'air, done on the right and left sides
b) Batterie
c) Grand echappé
Ladies only: Pointe work
a) Simple échappé relevé in 2nd and 4th
b) retiré relevé and passé relevé
c) double pirouettes from 4th position
d) diagonale of piqué turns
Optional extra: a solo variation
Video Specification:
Please upload your video to YouTube.
YouTube links should be included in your application form. Please ensure your link is public and not private.
Applicants should wear soft ballet shoes, tights and a leotard/unitard.
Uploading to YouTube
Register for a YouTube account & sign in
Click your profile picture thumbnail in the top right corner
In the drop-down menu, click YouTube Studio (beta)
Click Upload Video
Click Select Files to Upload
Select your audition video and click Open
Once your file has finished processing, in the dropdown menu which is in the middle, right side of the page, you can choose between Public, Unlisted, Private, Scheduled.
Choose Unlisted
Finish the upload by clicking Publish Once all the steps above have been completed, you may copy the link provided and paste it into the online application form.