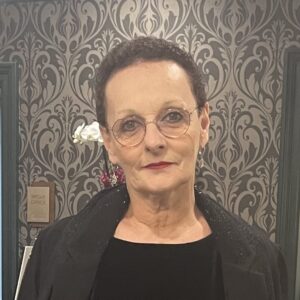 LYNNE ROBERTA CHARLES
Balletinstruktør
Lynne Charles is a former principal dancer with John Neumeier and the Hamburg Ballet, Béjart Ballet Lausanne and principal permanent guest artist with English National Ballet. Professor of Classical Ballet and Freelance Guest teacher with major international ballet companies.
Lynne has created her own method of teaching pointe 4pointe, which combines all the aspects of classical pointe work, with emphasis on strengthening, correct alignment of the feet, speed, musicality and a high level of articulation so much needed in nowadays choreography as well as in the classical repertoire. A class beneficial at all levels.
 Lynne Charles was awarded the bronze medal at Varne Competition in 1976, and best female artist in Berliner 1977. Lynne was the first American guest artist with the Kirov Ballet for Giselle and Don Quichotte in the years of 1987-1988, and the first non-Russian dancer to be coached by Galina Ulanova for Giselle in Hamburg 1980.