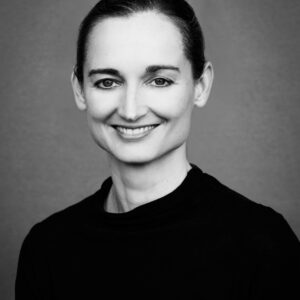 WUBKJE KUINDERSMA
Choreographic workshop
Human connection, gender equality and human rights are important themes in the work of Dutch choreographer Wubkje Kuindersma (born in Cameroon), who is a Young Creative Associate with Dutch National Ballet since 2021.
After an extensive carrier as dancer with Danish Dance Theatre, Random Dance, Gulbenkian Ballet, Djazzex, Nurnberg Ballet and several freelance productions, Wubkje pursues her passion for choreography.
For her debut work as choreographer, Aquasomnia (2009), Kuindersma received a special award for original movement vocabulary at the choreography competition U30 in Cologne, in 2010. Her male duet Doubleyou, created for the Korzo/NDT-programme Here we live and now, received the BNG Bank Dance Award for choreographic talent, in 2016.
The leading American publication Dance Magazine included Kuindersma in its 'Top 25 to watch for 2019' , an annual list of dancers, choreographers and companies the magazine deems representative of the future of dance. In 2019, Kuindersma was nominated for the Prize of the Dutch Dance Days Maastricht, an award for young, promising talent.
Wubkje loves to get creative with other artforms as film, photography, animation, music and she is closely involved in her own stage and costume-design. The role of the dancer is essential in her work, she loves sharing her creative process in the studio with them.
Kuindersma has created amongst others works for Dutch National Ballet and its Junior Company, Korzo&Ndt, Ballett Dortmund, Noverre of Stuttgarter Ballett, Bundesjugend Ballett of John Neumeier, Hessisches Staatsballett, BalletX, West Australian Ballet, Danish Dance Theatre, Ballett Landestheater Coburg, Beijing Dance Academy, the Dutch National Ballet Academy, Arts Umbrella, Codarts, Philharmonie Luxembourg.
Her male duet Two and Only for Dutch National Ballet, was internationally well received and Marijn Rademaker received a nomination for the Prix de Benois for his role in this ballet. Two and Only was performed at the Bolshoi Theater at the Benois gala in June 2018.