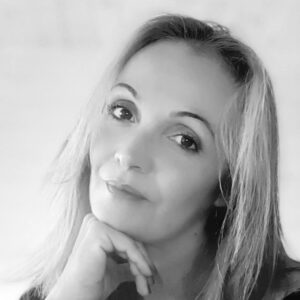 PASCALE AUTRAND
Ballet Teacher
Miss Autrand started dancing 45 years ago (Opera de Marseille, Conservatoire National de Paris) and with Roland Petit  but her dancing career ended very quickly after an accident.
After that she turned to teaching and at the same time she continued to enrich herself with other forms of dance (contemporary, Jazz, Caracter) but also other disciplines (Acting, singing, television, Radio, Cinema).
In 2005 She discovered the Vaganova Method, which she then deepened with Anna-Maria Prina, then Riccardo Riccardi and Anastasia Vasilieva and finally with teachers from the ACADEMY of BOLSHOI and MARINSKY.
International teacher (San Carlo Theater Italy, Ellison Ballet School New York, City Dance School Washington and coach for some dancer at American Ballet Theater company).
​In 2010 she open her training school Autrand Ballet France academy.
After having trained several dancers in her school (now mostly dancers in big companies, Royal Ballet London,Royal Ballet of Flandres, Munich, Paris Opera, Het National ballet, Scala, Ballet de Nice Méditéranée), She decided to close Autrand Ballet France and get back on the road and she works as a international guest ballet teacher.